Our Veterinarians: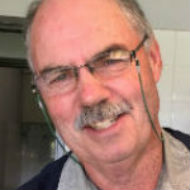 Dr Izak Rust
Dr Izak has over 33 years experience as a veterinarian in the West Coast. See link to learn more about him.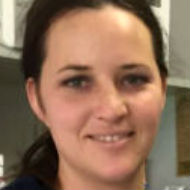 Dr Anel van der Merwe
Dr Anel is one of our resident veterinarians at Vredenburg Veterinary Animal hospital. See link to learn more about her.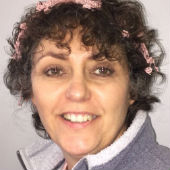 Sophie Rust
Practice Manager
Betta
Receptionist
Milene
Receptionist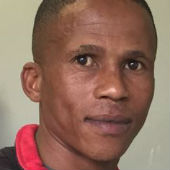 Akanalo
Assistant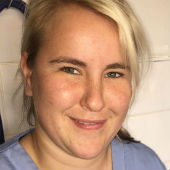 Ashley
Assistant
Our Practice
Vredenburg Veterinary Hospital consists of one practice at five seperate locations. Our main veterinary hospital is located in Vredenbug, but we also have veterinary hospital in Langebaan as well as three satelite clinics in Saldanha, Hopefield and Velddrif. Our various operating and consultation hours and the locations of each of our clinics is available at the bottom of the page.
Vredenburg Veterinary Hospital has been in practice in the West Coast since March 1969. Dr Rust joined the practice in 1983. The practice moved to their current premises in Deur Road in 1985.
Vredenburg Veterinary Hospital is a mixed practice. We are the oldest practice in the area, and we are rooted in the west coast. We are committed to serving both the west coast towns and farming community.
Our Mission
We are committed to serving the west coast town and farming community. Our mission is to provide a wide range of high quality veterinary care at reasonable cost.
We further aim to provide these serves to the west coast area community in order for them to not have to travel to Cape Town to receive high quality veterinary care, but have it available on their doorsteps.
| | |
| --- | --- |
| Our Locations | Emergency after hours number 063 112 8693 |
Vredenburg Veterinary Hospital
| | |
| --- | --- |
| Mondays - Fridays: | 09:00 to 17:00 |
| Saturdays: | 09:00 to 11:30 |
43 Deur road, Vredenburg, 7380
022 715 1444
Saldanha Animal Clinic
| | |
| --- | --- |
| Mondays - Fridays: | 14:00 to 15:00 |
| | |
Tolken street, Saldanha, 7380
022 714 4221
Hopefield Animal Clinic
| | |
| --- | --- |
| Tuesdays & Thursdays: | 08:00 to 09:00 |
| | |
53 Tuin street, Hopefield, 7380
022 723 0357
Velddrif Veterinary Hospital

Consulting hours - Only on appointment

Mondays - Fridays:

08:00 to 09:00

Business hours

Mondays - Fridays:

08:00 to 13:00

4 Piet Orlam road, Velddrif, 7365
022 125 0541

Langebaan Veterinary Hospital

Consulting hours

Mondays - Fridays:

09:00 to 11:00

16:00 to 17:00

Saterdays:

09:00 to 11:30

Business hours

Mondays - Fridays:

09:00 to 17:00

Saterdays:

09:00 to 11:30

15 Sleigh road, Langebaan, 7380
022 772 1708